Escape With Devesh
2017 – Year of Your Independence!
My personal 2017 resolution would be to have more fun. There's no better way for me to have fun than doing what I love the most, and that is helping people break out the 9to5 jail, help them start their business and live a happier life than ever before.
I want to make 2017 the year of YOUR independence and that's why I'll make it even more easier for you to work with me. Now, for a limited time (offer comes down on March 30th, 2017), you'll get a SIX 60minutes strategy sessions (Value of $4,000) for just $999/- which is a $3001 in savings. In these 6 sessions, we will together build a complete escape plan for your to quit your job and do what you love and can make money from.
It's not a template or one size fit all formula. You're unique, your personality, your background, education, experiences, skills, interests, risk tolerance, family obligations, life situation, financial condition, everything is so unique to you and that's why we need to build an escape from 9-5 plan that works for you and not a cookie cutter system from someone "I did this way and now you buy my program to be like me". That'd be lame and many Coaches and Consultants do that. We don't.  We believe in 100% dedication to client and helping them succeed on their terms based on their purpose, passion, and priorities, versus recording bunch of videos and calls and sell it as a system and try to help everyone and their mother in law become a Digital Marketer or worst another Coach who in return then just sells another system or program to others to become a Coach. We don't sell you a formula or system to become X. We help you become who you want to be. The goal is not just quitting the job, the real goal is living the life on your terms and making money doing so.
Let me give you a few examples, we have clients like a Doctor who is tired of trading time for money and wants to follow his calling of helping more people have a better life, a Big4 Consultant who wants to start his own eCommerce business but worried of quitting his job and regretting it, a Pharmacist mom who wants to start a product company so she can spend more time with kids, a couple of IT employees who have a great idea for a marketplace startup and need initial guidance to start the business as a side hustle, and a bank employee who has a great idea about a product and wants the help to bring the product to market quit his job and do his business fulltime.
These 6 sessions, we will work with you, dig deeper, work on you, dig deeper, and help you build your plan to break out of the 9-5 jail.
All you have to do is register before I take a this offer away on March 30th! So, hit the 'Reserve Your Spot Now' button on this page now and take first step towards your freedom from cubicle!
Click here to see what other's are saying about Devesh and the Escape sessions!
The Escape ! – Face to Face with Devesh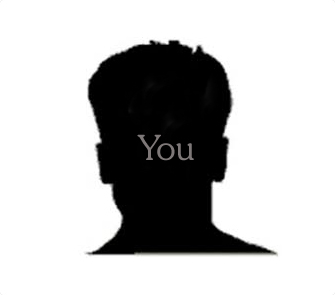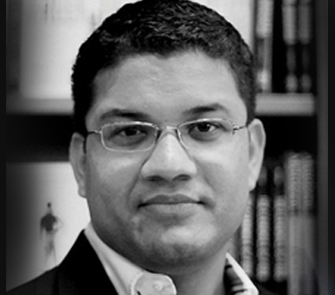 ---
Employee to Entrepreneur
Are you ready to break out of the 9-5 cubicle jail?
What is your escape plan – starting a business, buying one, franchising one, freelancing?
How do you know your idea would be a successful business too?
How much money will you need to start?
Are you ready for the entrepreneurial rollercoaster lifestyle?
These are just some of the questions we handhold and help you find the answers via "Employee To Entrepreneur" coaching series. Entrepreneurship is a lifestyle and our coaching is an extensive exploratory process that exposes you to every aspect of this lifestyle and it is designed to help you make a smooth and successful transition. So, depending on where you're at, in your entrepreneurial journey, you may need directions, or a map, or a tour guide or may be you just need a coffee break. Go ahead and order what you need and let us help you reach your destination – entrepreneurship.
I Need Coffee!
One 45 minute call where we brainstorm your personal and professional situation in terms of a career dilemma – Employee or Entrepreneur? Discussion is usually very unstructured and is geared towards helping you understand your priorities, career goals, a life plan and most importantly helping you identify the values in which your personality is grounded. Call is usually concluded with you having a clear picture of what you need to do next… career shift, job change, start a business, what?
In the past, some clients have utilized and enjoyed this call as a one time consultation as well. We can discuss almost any topic that you need help with, from finances to emotional readiness, from business plans to social media marketing, anything. These calls are power packed, high energy, fast paced, fun, and almost instant result oriented.
I Need Directions!
This option is for those who have made a decision to take the entrepreneurial plunge or have even taken the first step in their journey already. This is a set of three 60 minute calls timed two to three weeks apart, where the first call is ideally spent on discussing and dissecting your personal and professional situation, identifying key action points and depending on your unique situation the next two calls are spent on creating a career plan, a life plan, and most importantly an action plan to implement. There will be a FREE follow-up call after 30 days of last session, to make sure that you are on your way to success!
I Need A Tour Guide!
This is a package for the sincere aspiring entrepreneurs and first time entrepreneurs who jumped into the entrepreneurial bandwagon without much planning. This is a set of six 60 minutes biweekly or as scheduled calls. The ideal client has been suffering the want-to-be entrepreneur fever, and the calls are geared towards identifying the personal and professional situation assessment, identifying a niche, strengths, weakness, opportunities, and threats around the prospective business opportunity and entrepreneurial lifestyle. Identifying key action points and depending on your unique situation, sessions are spent on creating a career plan, a life plan, and most importantly an action plan to implement. You also get unlimited email support which means you can ask as many questions as you want and whenever you want. There will be a FREE follow-up call after 30 days of last session, to make sure that you are on your way to success!
Typical topics of exploration are:
Usually the session agenda is set via an email, at least a week in advance however, to give you some idea of what these calls/ session cover, here's a list (in no particular order):
Finding and Planning Your Unique Escape From Cubicle Strategy
Fears – Family – Finances
Validating Your Business Idea
Identifying Potential Pitfalls and How to Avoid Them
Understanding the Dream and Passion
Finding Your Niche
Planning – Business Plan, Action Plan, Life Plan
Understanding your Numbers – Start-up Costs, Potential Business and Revenue Models
Emotional, mental, financial, and social readiness
Entrepreneurial roller-coaster lifestyle
Building a team
Finding Investors and Pitching
How and where to get started?
Open discussion is highly encouraged and supported to ensure the effectiveness of these sessions!
.