Employee Turned Entrepreneur – Elinor Stutz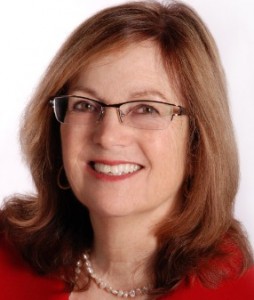 Elinor Stutz found unsavory deals happening at the corporation she worked for and decided to take a stand. She is the next entrepreneur for "Our Heroes," and what a hero she is! Learn how she stuck it to corporate before strolling out the door:
DD: Who are you and what kind of corporate job were you at?
ES: For 8 years, I sold business equipment such as copiers, fax machines, shredders and then networked printers.  In 2001, I entered high tech beginning with selling advertising spots on financial sites.  Three months later, the stock market crashed (dot com bust), so sales were no more.  I then moved to another high tech company that was offering a pilot program of advertising spots on cell phones.  This was when cell phones were just beginning to connect to the internet and there was a lag time – long enough to see an ad!
DD: What made you leave the job? When did you realize that you wanted to be an entrepreneur & why?
ES: The high tech firm was highly unethical.  I realized they were waiting for me to collect the money from sales but the service most likely would not be put in place.  The instant I recognized what was happening, I wrote my resignation letter.  But before I left the premises, I called each prospect posed to purchase to let them know I had just quit and offered advice that they take five minutes after we hung up the phone to contemplate why that might be.  They all thanked me profusely and I walked away with a clear conscience, saying, "Never Again!"
DD: What did you do to break the corporate jail? How did you prepare for the employee to entrepreneur transition?
ES: I was on a stretcher with a broken neck waiting to be admitted to the hospital.  My life flashed in front of me in the form of a report card.  I had high marks except for "Community Service," which headlined an empty page.  From that point forward, I vowed to begin giving back to communities at large.  That night in the hospital room, I mentally drew out my business plan for entrepreneurism – sales training helping entrepreneurs who had no formal training.
DD: What is one resource that helped the most/best?
ES: The best resource was a collection of marketing materials.  I since learned that marketing precedes sales.  Each book read said, "write a book."  I have now written two; the first became an international best seller:  "Nice Girls DO Get the Sale: Relationship Building That Gets Results."  My second book is meant for the job-seeking community: "HIRED! How to Use Sales Techniques to Sell Yourself On Interviews."
DD: What do you know now that you wish if only you knew when you made the transition?
ES: I wish I knew that a huge investment was required of education, new skills and money.  It was a rude awakening to say the least!
DD: What are your suggestions for aspiring entrepreneurs?
ES: Make a commitment to education staying up to date and taking calculated risks.  For instance, in 2008, I changed my business model from in-person networking to primarily an international collaboration helping one another maximize our experiences with social media.
DD: How are you doing and how do you feel now?
ES: The recession was tough.  However, I always use it to try new strategies and reposition my offerings.   The slow economy allowed me to write "HIRED!"  This in turn opened up the college communities to me and some of the college bookstores are selling both of my books.  Given that I changed to social media in January 2009, I became way ahead of the curve and made fabulous connections.  Now that a second publisher picked up a book of mine, I also began teaching "How to Write A Book and Sell More Copies Online;" plus I translated my sales training program to interviewing training.  Additionally, I have become an international motivational speaker.  I am enjoying work more than ever!
Elinor Stutz found out the corporate jail she was stuck in was making some fishy deals and not staying true to their word. That paired with a life-changing experience urged her to train entrepreneurs in how to be entrepreneurs. She started a clean slate with a clear conscience and has been growing as an entrepreneur. You can find her at SmoothSale! Realizing that she wasn't recession-proof, Elinor switched gears and looked in other places for business to continue. Is the corporation you're working for stealing from its customers? What do you not like about your job? Please share your unsavory corporate jail stories and how you broke free with us in comments below.
Need help breaking out of the 9-5 jail? Ask us for help!